One Direction announce new single, 'Best Song Ever'
JUST ADDED: 5 Seconds of Summer will be rocking the stage at this year's iHeartRadio Music Festival Village in Las Vegas! The band sat down with Ryan Seacrest to break the news. Click here to buy your tickets now, before they sell out!
Listen to One Direction on iHeartRadio
One Direction has a new single on the way. On Tuesday, the British boy band announced that its next single will be called "Best Song Ever," and will become available for pre-order on iTunes starting Wednesday.
They also released the first full-length trailer for their upcoming concert documentary "This Is Us." In it, they're giving fans a taste of "Best Song Ever" to hold them over until its official release. The single is expected to be the first off the group's third album, which is expected out sometime this year.
Harry, Louis, Liam, Zayn and Niall are currently on tour in the U.S., making stops in Boston and Wantagh, New York this week.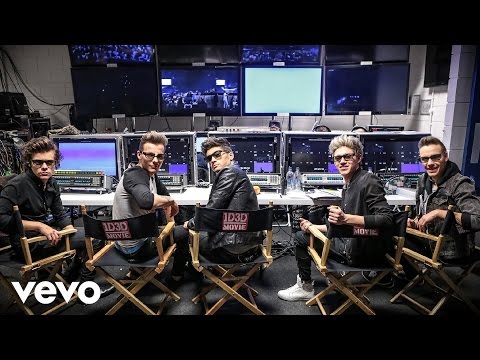 Photo Credit Getty Images