Actor James Garner Dead at 86
JUST ADDED: 5 Seconds of Summer will be rocking the stage at this year's iHeartRadio Music Festival Village in Las Vegas! The band sat down with Ryan Seacrest to break the news. Click here to buy your tickets now, before they sell out!
Legendary actor James Garner passed away on Saturday night.
He was 86.
Garner starred in two highly-successful television series, "Maverick" and "The Rockford Files," in addition to a prolific film career.
He earned an Oscar nomination for Murphy's Romance, and received a Lifetime Achievement Award from the Screen Actors Guild in 2005.
The year prior, Garner endeared himself to a new generation of fans as the older version of Ryan Gosling's character in The Notebook.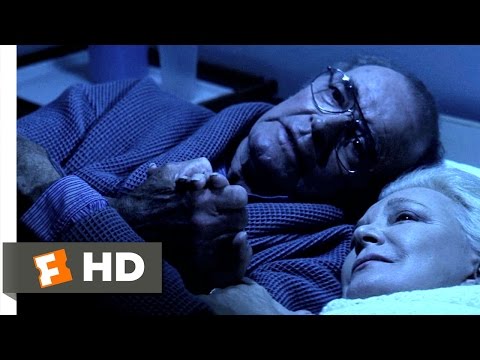 The star suffered various health woes over the years, including a stroke in 2008, and he is believed to have died from natural causes.
Garner is survived by his wife and two daughters.
Stars are taking to Twitter to pay tribute to Garner. The actor's decades-spanning career led to hundreds of Hollywood co-stars and even more fans.
I say this with a heavy broken heart.was an honor working beside u receiving ur bear hugs every day. ❤️ u Grampa Jim pic.twitter.com/twYRUG6w0B

— Kaley Cuoco Sweeting (@KaleyCuoco) July 20, 2014
RIP James Garner. Admired by all who knew him. When starring in Grand Prix the people around F1 said he had the talent to be a pro driver

— Ron Howard (@RealRonHoward) July 20, 2014
Very sorry to hear that actor James Garner has died. He and Waylon Jennings were good friends. The Rockford Files was 1 of my favorite shows

— Travis Tritt (@Travistritt) July 20, 2014
James Gardner will always be remembered for HOW HE LIVED not just his work as an actor. Thoughts/Prayers w/ his family #RIP #JamesGarner

— Montel Williams (@Montel_Williams) July 20, 2014
James Gardner will always be remembered for HOW HE LIVED not just his work as an actor. Thoughts/Prayers w/ his family #RIP #JamesGarner

— Montel Williams (@Montel_Williams) July 20, 2014
RIP James Garner

— Jay Pharoah (@JayPharoah) July 20, 2014
Lucky 2 have met charmer James Garner at "8 Simple Rules" when I'd stopped by to say hi to @KaleyCuoco, @Amy_Davidson and @KateySagal. #RIP

— Tom Bergeron (@Tom_Bergeron) July 20, 2014
James Garner falls under the heading of, "They don't make em like they used to" You were the fucking coolest. R.I.P my friend.

— John Stamos (@JohnStamos) July 20, 2014